Introducing
PeopleSoft HCM App Retirement in a Box
Thank you for registering for a demonstration of the Retirement in a Box for PeopleSoft Solution. A representative will be in touch with you shortly.
An error occured with your request.
Partners
Inspire Innovation with Instant Analytics.
Get answers to new questions in seconds. No more waiting for data warehouse projects.
Informatica
Govern your data holistically to stay compliant, reduce costs and risks, and grow your business.
Customers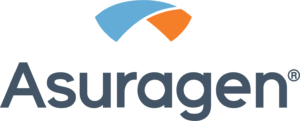 About Us
Founded by industry veterans, infoCorvus is a technology company that aims to solve business problems. Our founders have extensive experience in Enterprise business applications across verticals and technologies.
Data is a key asset to any enterprise, big or small. Data has to be maintained in a secure manner. The key benefits comes when the data is used to make decisions.
infoCorvus focuses on two major areas Data Life Cycle and Data Analytics. We have partnered with cutting edge technology providers to bring proven solutions to the market. In addition we hire top talent to implement these solutions. We hope that this combination will help business benefit and can make better use of their data.
infoCorvus is Head Quartered in Austin Texas, with branches in California and Chennai India.
Contact us
Our offices are located at:

<